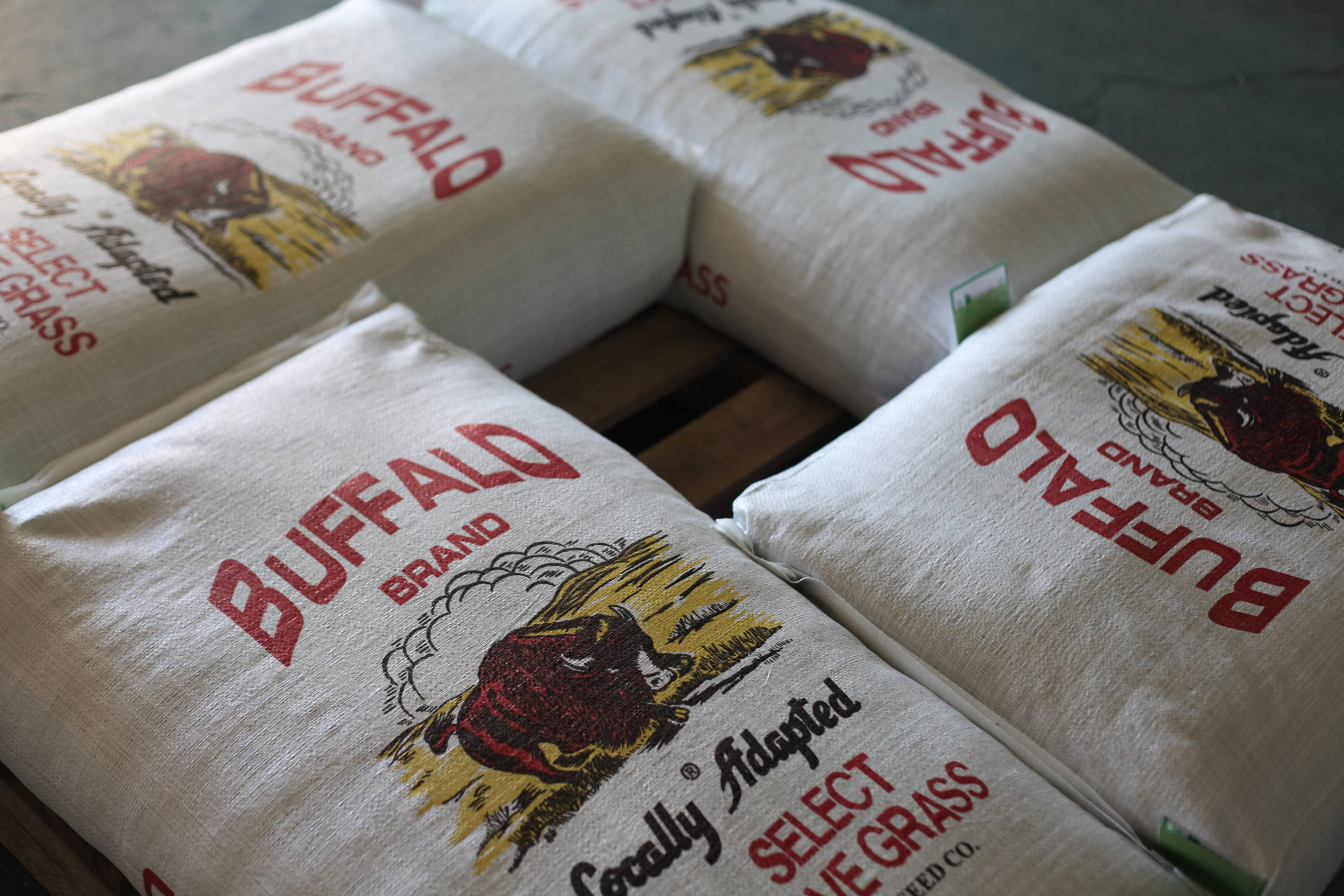 We ship all orders by UPS with the exception of any orders where the bulk weight is over 500 pounds. Those orders will be shipped by common freight carrier.
We cannot ship to a post office box. Please supply a complete street or rural address.
INTERNATIONAL SHIPPING
Due to various restrictions on shipping agricultural products internationally, special arrangements must be made to ship outside the United States with the purchaser agreeing to pay the associated costs. Please contact Sharp Bros for further information.
Unacceptable Units
Appearance - All units returned must have no noticeable change from the time that they were first shipped to the Dealer. Returned units should be indistinguishable from non-shipped units in the SBSC warehouse. Unacceptable changes to appearance include, but are not limited to:
Discoloration of the outer bag Excessive dust, dirt, or other tarnish accumulated on bags Water damage of any degree Punctured bags Rodent/Insect Damage
Varietal Purity- In order to guarantee varietal and trait purity in all products, SBSC will not be able to accept any bags or totes with punctures or any buckhorn seed boxes with a broken seal. For this reason, once a bag has been opened or has sustained puncture damage of any kind, it should be assumed as non-returnable to SBSC.
"Sold Out" Varieties -If, during the sales season, Dealer is notified by SBSC that a specific product is "sold out", Dealer will have 48 hours to declare returns of said product. Returns declared will be available for shipment/pickup no more than one week after declaration.
Undeclared Units - In order to accommodate storage space in our warehouse, SBSC will require advance notice of planned returns from the Dealer no later than September 1st for any Sorghum/Grain Sorghum variety and May 15th for any Corn variety of any given year for the most previous Sales Season. Units not declared to be returned by the above deadlines will not be eligible for return.
Late Returns - Units picked up or delivered as returns to the SBSC warehouse after the above dates of any given year will not be eligible for return credit.
20% Return Stocking Fee on All Returns- All products will have a 20% return stocking fee unless Dealer is enrolled in a promotional sales program.
Approval- All returns will need to have approval from SBSC prior to returning product unless Dealer is enrolled in a specific return program.
Shipping
After declaration of the return is made final, SBSC will pick-up shipment for the return when we have trucks in the area of the Dealer.
Pallets/Pro Boxes
Return Pallets for credit on account will be picked up at SBSC discretion. This will depend on availability of room on the route truck.
Any questions pertaining to returns of seed should be directed to your SBSC sales representative.
CUSTOM SEED MIXES ARE NON-RETURNABLE!!
NOTE: Any delays in correspondence are not the responsibility of SBSC. Correspondence must be made to an authorized SBSC representative by the due dates described above an in order to be considered valid. If a request is urgent, please use email or phone to make sure your correspondence reaches SBSC as quickly as possible.
All trademarks, logos, and service marks displayed on www.sharpseed.com, are registered trademarks, logos and service marks of Sharp Brothers Seed and our affiliates. Nothing contained on www.sharpseed.com should be construed as granting, by implication or otherwise, any license or right to use any Trademarks displayed on www.sharpseed.com without the permission of Sharp Bros. Seed Co. or such third party that may own the Trademarks displayed on www.sharpseed.com. The misuse of the Trademarks displayed on www.sharpseed.com, or any other content on www.sharpseed.com, is strictly prohibited.
We are committed to keeping your personal information private and secure. We value your business and respect your privacy. We will do our utmost to keep all the information you give us safe and secure. We collect information from you to deliver content that is most relevant to you.
We may also use information based on your site visits to generate statistics and reports for analysis. These statistics and reports will not contain any of your identifiable information and your identity will be kept anonymous.
We will not sell, rent or lend your account information. We reserve the right to utilize your account information for restricted promotions and marketing efforts in conjunction with our business partners.
Security
When you give us credit card information to complete a purchase, that credit card number is transmitted in an encrypted format. We use the industry-standard, 128-bit SSL (secure socket layer) encryption.
In addition to encryption, your account is password-protected so that you and only you have access to this personal information. Please do not disclose your password to anyone. Also, remember to log out of your We account by closing your web browser when your purchases are complete. This keeps your account safe if you use your computer in a public place, like an office or library.
When you first create your account, you have the option to keep your billing information on file with us (to facilitate quicker checkout on future purchases), or not. Should you choose to save the billing info, it will be stored in encrypted form in our database and will only be accessible via your personal account. Should you choose not to have it stored, the information will be deleted from our database as soon as the transaction has been completed.
We will do all we can to protect your personal information. Despite this pledge, We cannot warrant the security of any information during transmission to us, and you do so at your own risk. No data transmission over the Internet can be guaranteed to be 100% secure.
Cookie Usage
We are committed to providing personalized service to you. In order to do so, We uses cookies to store information about you. A cookie is a small amount of text that is sent to your browser from a Web server and stored on your computer's hard drive. We ask permission to place the cookie on your computer's hard drive. If you agree by configuring your browser to accept cookies, then your browser adds the text in a small file.
We use cookies to tell us that you have visited our site before, and to keep track of your online order. They are simply to help us simplify and enhance your shopping experience.
A Final Note
Ultimately, you are held responsible for maintaining the secrecy of your passwords and/or any account information. Always be careful and responsible whenever you're online.