Q: What are the benefits of cover crops?
A: Cover crops can improve:
soil health
hard pan breakup
nitrogen fixation
water infiltration
organic matter content
erosion control
weed suppression
crop diversity
provide an additional grazing opportunity

| | | | | |
| --- | --- | --- | --- | --- |
| | . | . | . | |
Q: Won't cover crops steal moisture from my field?
A: What benefit is rainfall when it cannot move down into the soil profile? Compaction and plow-pans "steal" just as much of our precious moisture. Including brassicas into a simple, water efficient cover crop mix can greatly increase soil structure and water infiltration.
Q:
Which species are right for me?
A:
Determining the type of species to include in your cover crops begins with well-defined goals.
1. Nutrient recycling
2. Nitrogen Fixation
3. Improve Soil Structure / Water Infiltration
4. Weed Suppression
5. Grazing/Hay
Knowing and understanding your specific needs and goals is crucial to formulating a cover crop mix that will benefit your operation.
.
Legumes
Nitrogen Fixation*
High Protein
Rapid Nutrient Release
Graze/Hay
.

.

.

.

Cereal Grasses
Build Soil Structure
Increase Organic Matter
Grazing/Hay
Weed Suppression
Mulch Cover



.

.

.

Brassicas
Nutrient Recycling
Highly Palatable
Weed Suppression
Reduce Compaction
Infiltration Improvement
Reduce Nematode Pop.

.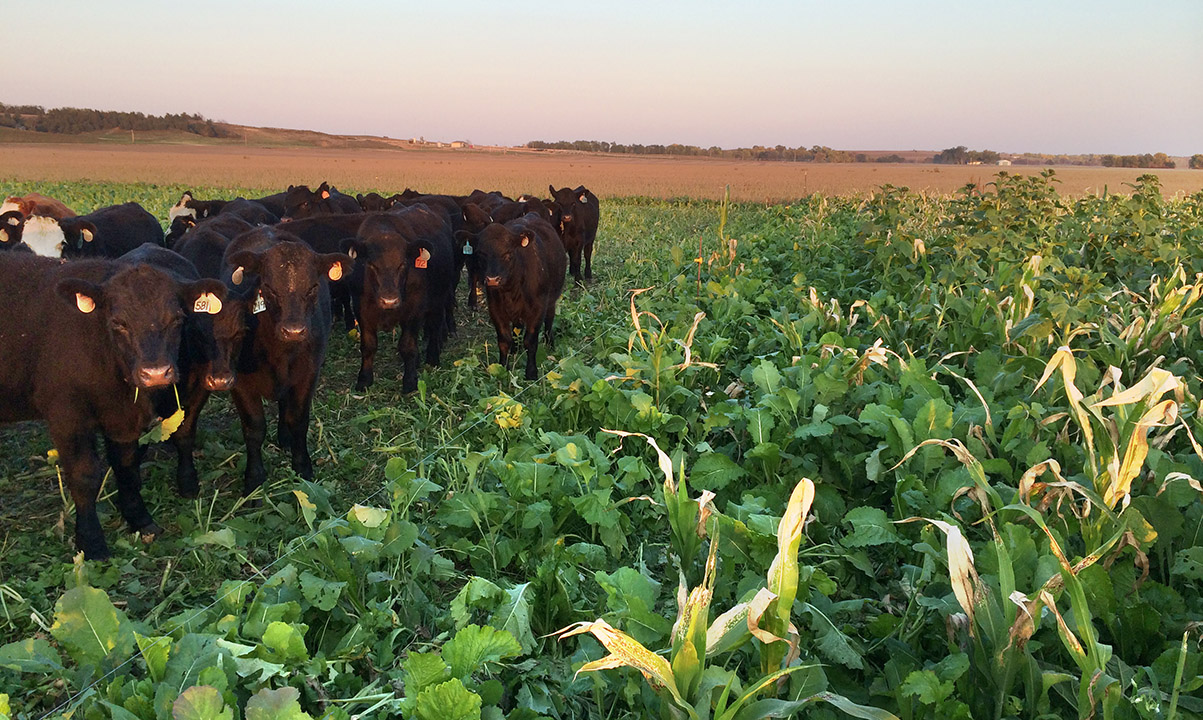 Warm Season Mix vs Cool Season Mix

Suggested planting rate: 34 lbs/acre


25# Cowpeas
5# Grazex III Sorghum/Sudangrass
2# Tillage Radish
1# Forage Turnip
1# Forage Rape


Alternative Species:
German R Millet, Sunflowers, Sunn Hemp


.

.

.

.

Fall Cropper T Mix



Plant August 1-15 for Optimum Biomass
Triticale frequently overwinters to provide Spring grazing
Suggested planting rate: 67 lbs/acre

40# Triticale
3# Grazex III Sorghum/Sudangrass
20# Forage Peas
2# Grazing Radish
1# Forage Turnip
1# Forage Rape

Alternative Species:
Austrian Winter Peas, Oats, Barley, Rye, Vetch

Contact us to develop your next cover crop mix today!
Call 620-398-2231 or email sales@sharpseed.com to get started!